Maintaining the busy schedules of people of today can be difficult. Apps like Google Calendar help us recall dates, activities, and the tasks, therefore we should be grateful for them. But what if you have to collaborate with someone else or arrange your time with them? Do not worry; we will guide you through the simple method of How to share Google Calendar in this article. Sharing your calendar has never been easier if it's for a group task, family, or work-related reasons. So let's look ahead.
Table of Contents
What is Google Calendar
Using Google Calendar as your online Calendar is a great option and choice if you want to remember all of your important events dates, appointments dates, and meetings dates. Basically, it's like having planner that you can alert from any device – be it your computer, tablet, or phone. Plus, the option to colour law events makes it simpler to spot them. However, you can indeed take your timetable with your anyone or family members, If you prefer. With this app, you will not miss any important event in your life while keeping to a regular schedule.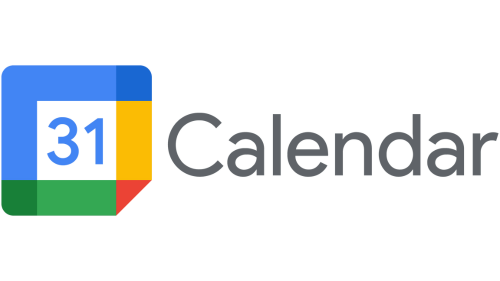 What are the benefits of using Google Calendar?
For effectively tracking your schedule and managing your time, Google Calendar has many benefits. You can quickly create, update, and manage events, appointments, and tasks with Google Calendar thanks to its user-friendly design. By giving you email or device notifications for significant occasions, it aids in keeping you organized. You may work together with others using the sharing tool to plan schedules for team meetings or group activities. You can easily convert emails into calendar events thanks to integration with other Google services, such as Gmail. Any device with an internet connection may access your calendar, keeping you informed wherever you are.
How to share Google Calendar?
Sharing your Google Calendar successfully enables someone else to view and even edit the events on it. When you want to arrange plans with co-workers, friends, or family, this app is extremely useful. Here is how you can share:
Access your Google Calendar, go to Google Calendar after signing into your Google account. This app can be found easily inside the collection of Google services.
Choose the calendar for sharing, you'll see a list of your calendars on the left side. Select the one you wish to share. You may even make a brand-new calendar only for sharing if you wish to.
Access the Calendar Settings, Click the three dots (options menu) over the calendar you've chosen, then choose "Settings and sharing."
Sharing Settings, A number of choices are available under the "Settings and sharing" page. The "Access permissions" part should be easy to find.
People, add You may begin inputting the email addresses of those who you wish to share your calendar with under the "Share with specific people" area. Also you get to pick their degree of access. View only available/occupied (hides details): This option displays your availability or activity without revealing the details of your events. View the complete schedule of events: They can see all the specifics of your events thanks to this. Change the course of events: They have the opportunity to see, change, or add events to your calendar using this option.
Send the invitation, click on "Send" once the email addresses have been added and the access levels have been chosen. The receivers will get an invitation.
Approval, an email with a link to your calendar will be sent to the recipients. Once they click the link, they will be asked to sign in or, if they don't already have one, create a Google account.
Conclusion
If it's for arranging your calendar with friends, working on job duties, or simply planning reunions with relatives, sharing your Google Calendar with others is a great way to stay in touch. You may give people the right kind of control over your calendar with just a few clicks, helping to speed up the planning process.
In the modern world, Google Calendar is a valuable app that offers a simple setting for efficient time management. It greatly improves productivity and organization with its wide range of features, including easy event creation, quick reminders, easy collaboration, and application connection. It is a necessary friend for both people and groups due to its accessibility across devices, which guarantees ongoing connectivity and upgrades. Therefore, go ahead and start sharing your planned and called for life is awaiting!
FAQs
Can I give other persons access for other calendars?
Absolutely yes! For each calendar you can wish to share, you may go through the sharing process a second time and set up each person's access rights individually.
What if I want to stop allowing someone to see my calendar anymore?
Simply return to the "Settings and sharing" tab for the related calendar if you ever need to limit access. Click to the "Remove" button after finding the person's email in the "Share with specific people" section, then he/she will not able to see your calendar anymore.
Will anyone with whom I share my calendar be able to view all of my current and upcoming events?
They won't be able to see events outside of the time period for which they have access to your calendar, though. The past won't be seen anything.
I don't use Google Calendar; can I still share my calendar with someone else?
You can, indeed. Instead of a straight calendar link, they will get an email providing the event information. But, users might need to register or log in to a Google account in order to fully interact with the calendar.
Is it possible to post my calendar publicly, say for a public event?
You may share a link to your public calendar with anybody. But use caution because making your calendar public makes your events accessible to anybody with the URL.
More reads you might like